I spoke with CaptainJ.D. Clifford Stevens Jr. today.
He is the last of the well known Captains of the multi-generation Stevens family on Lake Winnipeg.
He gave me a book of stories about the Captains on Lake Wpg. considered by many to be one of the most dangerous lakes to sail on because the combination of shallowness,current and wind makes short haystack shaped waves that can come up in an hour.
He and his first mate shared coffee and experiences with us. Good to know someone with so much first hand knowledge.
Thanks again!!!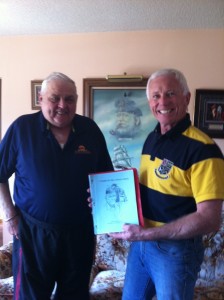 0 comments Wednesday 23 May 2012 | Johann | Expedition Diary
Leave a Reply