We are searching for the point the 8 mile trail meets the Nelson River.  The water flows out of the muskeg and the 80+ foot cliffs.  The water flowing out of the muskeg was really nice but it is eroding the bank.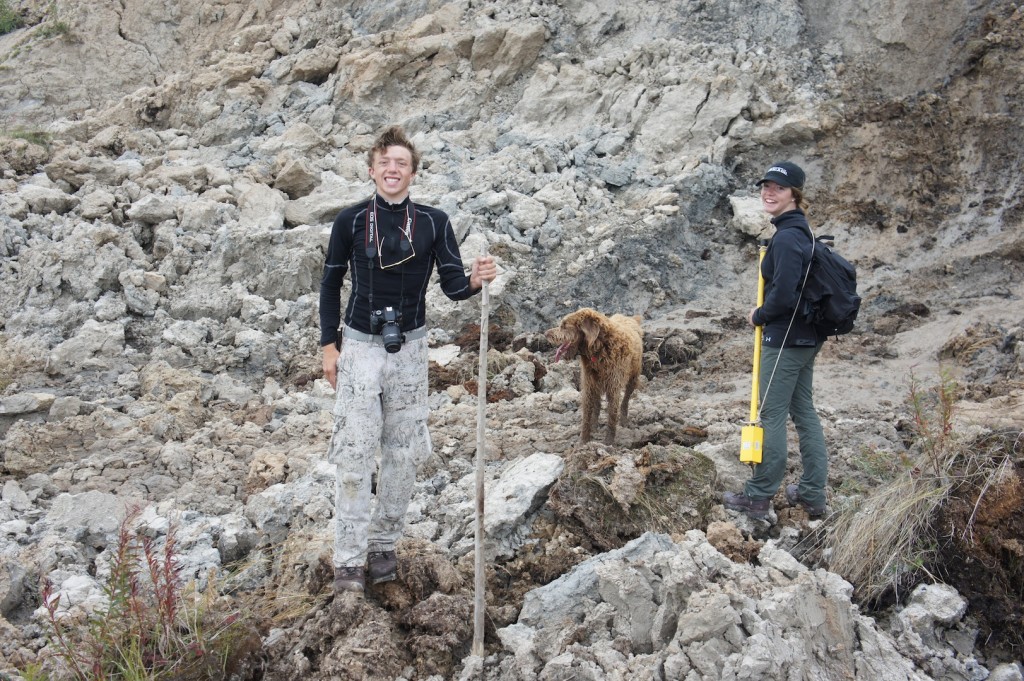 Click here for Video: 8 Mile trail at the Nelson River
Here is a polar bear track.  We had seen a mother and cub the day before.  We camped about a mile upstream from this spot and awoke to tracks from a herd of caribou and a pack of wolves in front of our tent.  We didn't hear a thing during the night.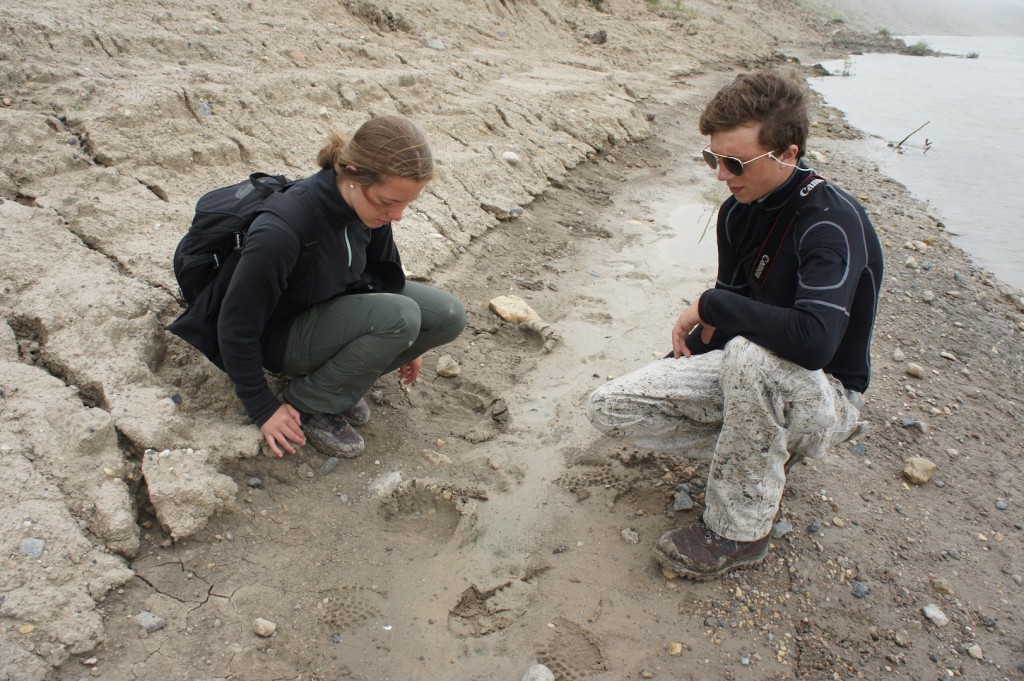 This is the old map of the area we were using.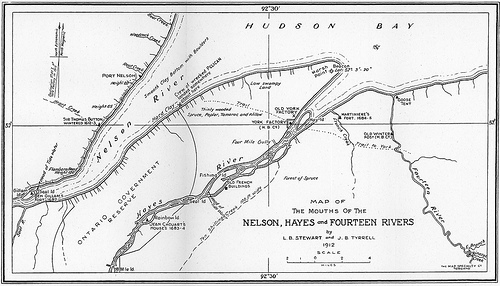 8 mile trail from York Factory to Nelson River
0 comments Saturday 20 Apr 2013 | David | Expedition Diary, Uncategorized
Leave a Reply